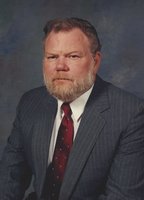 Milford M. Meeks
Graveside services for Milford M. Meeks, age 72, of Wehadkee, AL will be held on Thursday, February 8, 2018, at 2:00 PM from Meeks Family Cemetery with Rev. Scott Whaley officiating. Quattlebaum Funeral Home is in charge of arrangements.
The family will receive friends at the funeral home from 5:00-8:00 PM on Wednesday, February 7, 2018.
Mr. Meeks went to his reward on Tuesday, February 6, 2018, surrounded by loved ones.
Milford is survived by his children, Priscilla (Ronnie) Booth of Roanoke, Dennis (Michelle) Meeks of Roanoke, and Michael (Janice) Meeks of Roanoke; 9 grandchildren; 8 great-grandchildren; and many friends.
Pallbearers will be Frank Del Valle, Lee Brown, Dale Meeks, Bryar Brown, Lee Booth, and Morgan Meeks.
Mr. Meeks was born on February 12, 1945 in Kennesaw, GA to Joseph Paul and Della Estelle Anglin Meeks. He was raised in LaGrange, GA. He married Janice Dunn, and together, they raised three children. He moved the family to the old home place in Wehadkee where many good years were spent. Milford was a dedicated and loving husband and father. He was a member of Mission Baptist Church. He also worked as a millwright for many years and retired from Roanoke Utility Board. He was preceded in death by his mother; and his wife, Janice Meeks.