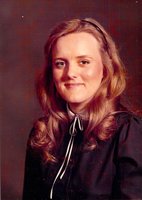 Melissa Young
Funeral services for Melissa Young, age 56, of Roanoke will be held on Saturday, March 10, 2018, at 1:00 PM from Roanoke First United Methodist Church with Rev. Tim Whaley and Rev. Chris Martin officiating. Burial will follow at Highway Methodist Cemetery with Quattlebaum Funeral Home in charge of arrangements.
The family will receive friends at the church from 11:00 AM-1:00 PM on Saturday, March 10 before services begin.
Ms. Young passed away Thursday, March 8, 2018, at her residence.
Survivors include her husband, James Bailey of Roanoke; one son, Brett Bailey of Roanoke; and one brother, Jerry Young of Roanoke.
Pallbearers will be Will Tennant, Mark Farmer, Cliff Jones, Ronald Cameron, William Davenport, and Hayden Daniel.
A Roanoke native, Ms. Young was born on November 29, 1961, the daughter of Hookie and Fay Baldwin Young. She was a member of Roanoke First United Methodist Church. Ms. Young held several different jobs throughout her life. She worked as a secretary for the Randolph County Highway Department, a dispatcher and deputy for the Randolph County Sheriff's Department, a dispatcher and officer for the Roanoke Police Department, an officer for the Wedowee Police Department, and she also worked with Randolph County DHR in child protective services. Ms. Young was also an avid Alabama football fan. She was preceded in death by her parents.
Memorials may be floral but the family would prefer memorial donations be made to the Hope Lodge, 1104 Ireland Way, Birmingham, AL 35205.