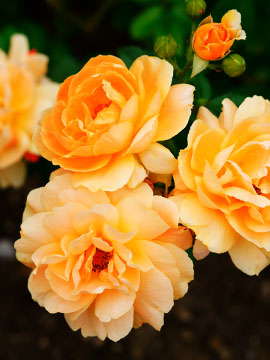 Obituary of Anthony Brackett
Memorial services for Anthony "Wayne" Brackett, age 58, of Roanoke, will be held on Saturday, July 8, 2017, at 1:00 PM from Welcome Home Baptist Church with Rev. Terry Holder officiating. Quattlebaum Funeral Home is in charge of arrangements.
Mr. Brackett passed away on Friday, June 16, 2017, at Tranquility at Kennesaw Mountain in Marietta, GA.
Survivors include his wife, Jeanne Viano Brackett of Roanoke; one sister, Wanda Niebauer (husband, Bill) of Chattanooga, TN; two brothers, Ricky Brackett of Marietta, GA and Tracy Brackett of Marietta, GA; and a host of aunts, uncles, nieces, and nephews.
A Cobb County native, Mr. Brackett was born on February 26, 1959, the son of Billy Malone and Bonnie Jeanette Chandler Brackett. He was a member of Welcome Home Baptist Church and had been employed by ETI of LaGrange, GA as an electrician. Mr. Brackett enjoyed hunting, fishing, cooking, and gardening. He was preceded in death by his parents.
In lieu of flowers, the family requests donations be made to Quattlebaum Funeral Home or Jeanne Brackett to be used for final expenses.