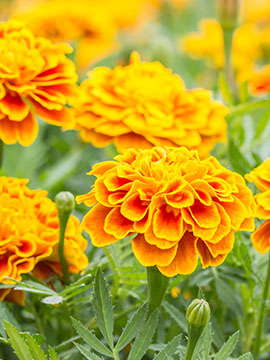 Obituary of Mae Mann
Mae Dean Mann, age 84, of Valley, formerly of Roanoke, passed away Tuesday, July 4, 2017, at her residence.
Survivors include: two daughters, Rita Smith of Valley and Linda O'Leary of Exeter, NH; one son, Tim Mann (wife, Gerry) of Roanoke; three grandchildren, Jonathan and Kera Smith of Valley, Christopher and Kelli Bailey of Exeter, NH, and Brian Cofield of Roanoke; seven great-grandchildren; and one sister, Louise Phillips of New Site.
A New Site native, Ms. Mann was born on September 25, 1932, the daughter of Bob and Hannah Harris Harry. She was a member of Faith Baptist Church and worked as a seamstress for Stephanie Fashions. Ms. Mann was preceded in death by her parents.
Online condolences may be expressed at www.quattlebaumfuneralhome.com