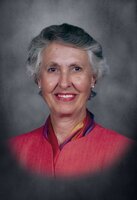 Margaret White Sprayberry
Funeral services for Margaret White Sprayberry, age 85, of Wadley will be held on Wednesday, March 30, 2022, at 2:00 PM at Wadley First Baptist Church with Rev. Jimmy Sprayberry and Rev. Ted Embry officiating. Burial will follow in Wadley City Cemetery with Quattlebaum Funeral Home in charge of arrangements.
The family will receive friends at the funeral home from 5:00-7:00 PM on Tuesday, March 29, 2022. Mrs. Sprayberry will lie in state at the church for one hour prior to services beginning on Wednesday.
Mrs. Sprayberry passed away Sunday, March 27, 2022, at her residence.
Survivors include: three daughters, Teresa Sutton (Bo) of Wadley, Sheila King (Jeff) of New Jersey, and Selina Lee (Ken) of Oxford; one son, Jimmy Sprayberry (Sherry) of Wadley; seven grandchildren, Alyson Trimble, Mitchell Sutton, Drew Sprayberry, Zachary King, Victoria King, Eric Lee, and Hunter Lee; seven great-grandchildren; and one brother, Verbon White of Five Points.
Pallbearers will be Mitch Sutton, Drew Sprayberry, Zach King, Eric Lee, Hunter Lee, and Patrick Trimble.
A Cleburne County native, Mrs. Sprayberry was born on December 20, 1936, the daughter of Alton and Evie Pearl Loveless White. She was a member of Wadley First Baptist Church and was a poultry farmer for 37 years. Mrs. Sprayberry was a member of the Quest Club, the Red Hatters, and the Farmers' Federation. She enjoyed sewing and planting flowers and tending to a garden, and she also loved baking and cooking. Mrs. Sprayberry was preceded in death by her parents; her husband, Jimmy Charles Sprayberry; a grandson, Lee Daniel Sprayberry; and three brothers, Zenus White, Bruce White, and Fred White.