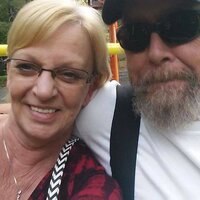 Hoberta Freeman
Hoberta Freeman, age 67, of Roanoke, AL, passed away on Tuesday, September 13, 2022, at her residence.
Survivors include: husband, Tony Freeman; one daughter, Carrie Taylor; two grandchildren, Austin Abbott and Carmen Jenkins; three great-grandchildren, Mason Abbott, Avory Abbott, and Mia Abbott; step-daughter, Lacy Freeman; and three step-grandchildren, Kaanan Fritz, Peyton Fritz, and Abram Fritz.
Mrs. Freeman was born on July 19, 1955, in Guntersville, AL. She is the daughter of Hobert and Douglas Rouse Gilley. Mrs. Freeman was a member of Mountain High Methodist Church and worked in management. She had a love for all animals, especially dogs. Mrs. Freeman is preceded in death by her parents; one daughter, Amy Abbott; and siblings, Mary Despian and Ann Beaird.
In lieu of flowers, the family request donations be made to Randolph County Animal Shelter.
Online condolences may be expressed at www.quattlebaumfuneralhome.com