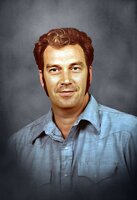 Herbert W. "Buck" Weathers
Funeral services for Herbert W. "Buck" Weathers, age 82, of Roanoke, AL, will be held on Sunday, November 6, 2022, at 1:00 PM CST at Quattlebaum Funeral Chapel with Bro. Jamie Taylor officiating. Burial will follow at Springfield Baptist Church Cemetery with Quattlebaum Funeral Home in charge of arrangements.
The family will receive friends before the service from 11:00 AM to 1:00 PM at the funeral home.
Mr. Weathers passed away on Friday, November 4, 2022, in Wedowee, AL.
Survivors include: wife, Rebecca Spratlin Weathers; daughter, Kim (Tony) Moore of Roanoke, AL.; son, Chris Weathers of Roanoke, AL.; grandchildren, Mandy (Sonny) Lambert and Lew (Laura) Moore; great-grandchildren, Hallee Lambert, Aiden Craft, and Henry Moore; sister, Jennie (Steve) Pike of Roanoke, AL; brothers, Joe (Brenda) Weathers and Mike (Pat) Weathers, both of Roanoke, AL.; and brother-in-law, Tommy White of Opelika, AL.
Pallbearers will be Lew Moore, Sonny Lambert, Shane Weathers, Sawyer Spratlin, Jason Meadows, and Jamie Meadows. Honorary pallbearers will be Aiden Craft, Henry Moore, and nephews.
A Roanoke native, Herbert Weathers was born on April 17, 1940. He is the son of Herbert Weathers, SR. and Mary George Breed Weathers. Mr. Weathers was a member of Springfield Baptist Church of Roanoke and worked as a milk salesman. He is preceded in death by his parents; sisters, Mary Manley and Ann White; and brother-in-law, Robert Manley.
In lieu of flowers, the family request donations be made to Shriners Hospital for Children, 2900 Rocky Point Drive, Tampa, FL. 33607.
Online condolences may be expressed at www.quattlebaumfuneralhome.com