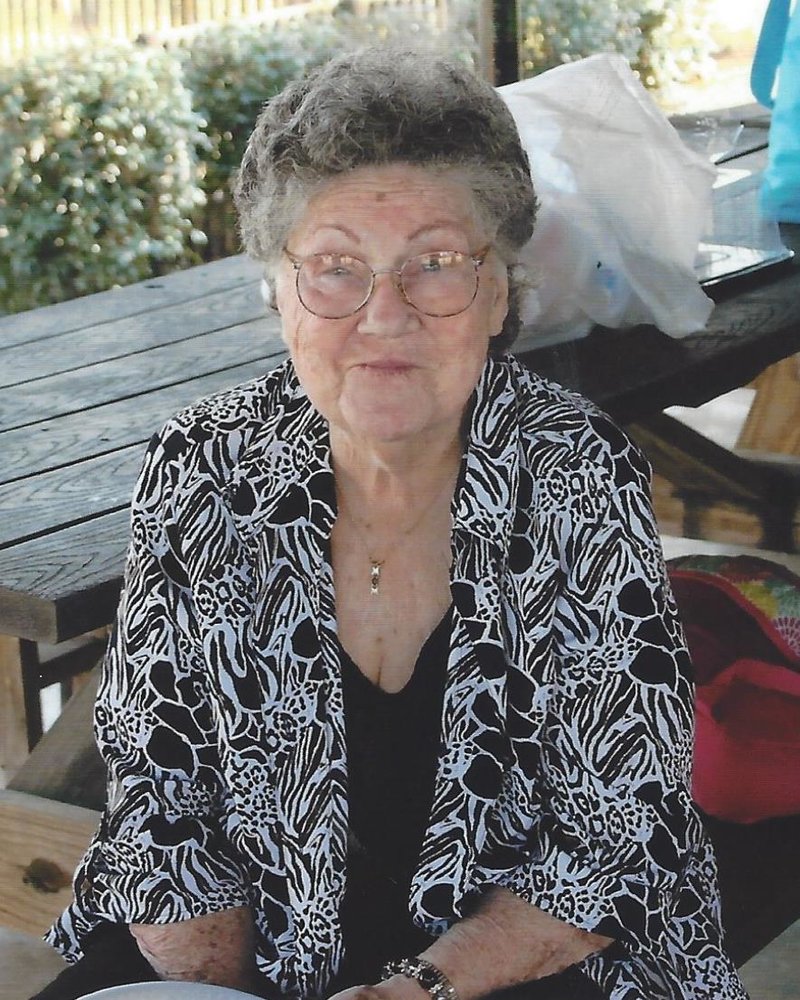 Obituary of Willardean Hill
Funeral services for Willardean Lawson Hill, age 80, of Roanoke, will be held on Friday, June 9, 2017, at 3:00 PM from Quattlebaum Funeral Chapel with Rev. Mike Brewer officiating. Burial will follow at Wehadkee Cemetery.
The family will receive friends at the funeral home from 5:00-8:00 PM on Thursday, June 8, 2017.
Mrs. Hill passed away on Tuesday, June 6, 2017, at her home.
Survivors include two daughters, Robin Eubanks (husband, Rodney) of Panama City, FL and Lynn Napier (husband, Jeff) of Rock Mills; two sons, Ray Hill (wife, Debbie) of Franklin, GA and Ronnie Hill (wife, Amanda) of Rock Mills; 21 grandchildren; 34 great-grandchildren; and seven great-great-grandchildren; one brother, Clifford Lawson of LaFayette; two daughter-in-laws, Katrina Hill of Rock Mills and Gloria Hill of Woodland; and one son-in-law, Joe Autrey of Standing Rock.
Pallbearers will be Justin Napier, Tyler Napier, Dustin Hill, Cahlon Hill, Christopher Hill, and Jimmy Seago.
A lifelong resident of Randolph County, Mrs. Hill was born on July 18, 1936, the daughter of William Norman Lee and Eris Gladys Bowen Lawson. She was a member of Prospect Baptist Church, a member of Red Hatter's Society, a former Girl Scout leader, and served as treasurer of Roanoke Senior Center. She had been employed by Palm Beach, Plantation Patterns, and Crafthouse Casuals. She was preceded in death by her parents; her husband, Leon Hill; two sons, Ferlin Hill and Johnny Faron Hill; one daughter, Anita Hill; one great-grandson, Tucker Laws; and one son-in-law, Steve Williams.
Memorials may be floral or the family requests donations to the Willardean Hill Memorial Fund, c/o Quattlebaum Funeral Home, 319 College Street, Roanoke, AL 36274.