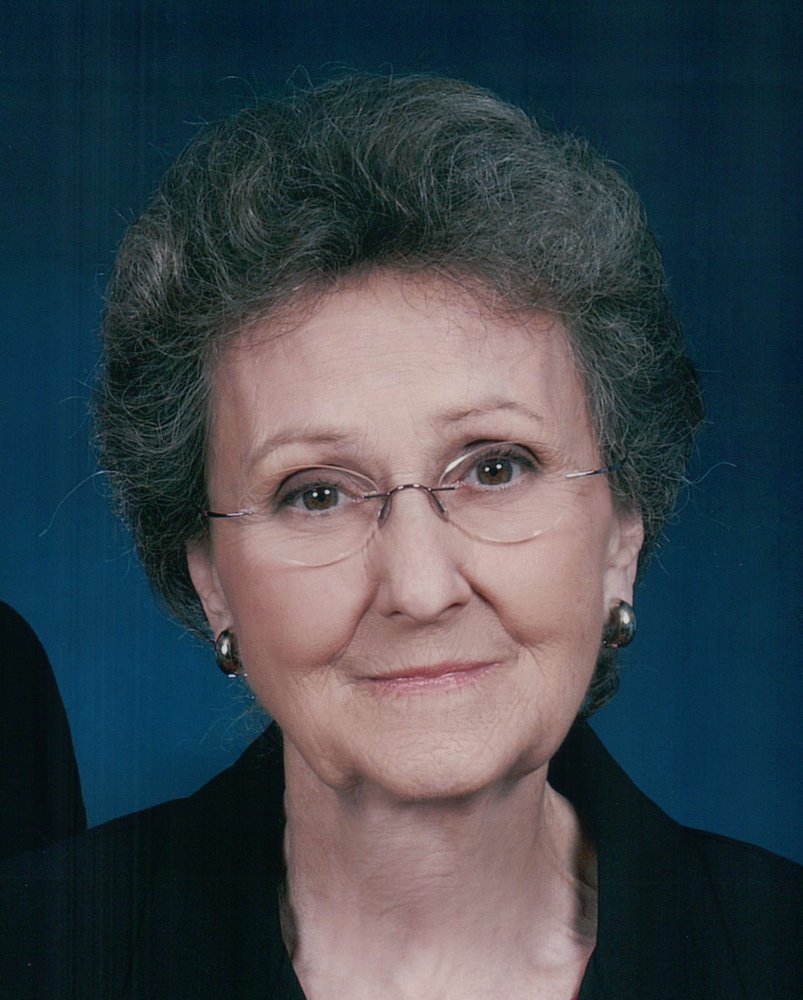 Obituary of Marian Smith Edge
Marian Ravonne Smith Edge, 85, of Wadley died Sunday, July 9, 2017, at Bethany House Hospice in Auburn, Alabama.
She was born in Chambers County, Alabama, near Wadley on August 4, 1931, to Quintilla Strength Smith and Seaborn Ira Smith. She was preceded in death by her parents; her infant brother, Ronald Smith; and her beloved husband of 64 years, Jesse Thomas Edge.
She is survived by her children: Debra A. O'Rear (Jamie) of Wedowee, COL (Ret.) Samuel I. Edge (Sue) of Auburn, and Dr. Mark T. Edge (Deborah) of Belmont, NC. She is also dearly loved and will be greatly missed by grandchildren Jennifer Edge Kodadek (Billy), Stephanie Edge Massey (Brandon), Jessica O'Rear, Joan Edge, Wesley Edge, Keenan Edge and three great-grandchildren, Madeline Edge, Logan Massey, and Jadon Massey.
Marian graduated from Wadley High School in 1949 and attended Southern Union College in Wadley. She was a gifted and motivated student elected Homecoming Queen and membership into Phi Theta Kappa academic honorary society. In 1964, she joined Southern Union College as assistant librarian. She attended Auburn University receiving a Bachelors in Education English and subsequently attended The University of Alabama receiving her Masters in Library Science. She retired from Southern Union State Junior College in 1994 as head librarian and the last employee of the old private college. During her tenure, she was committed to the academic success of the institution and served as faculty advisor to Phi Theta Kappa, being inducted into its Hall of Fame in Philadelphia. She was faculty advisor to the research and republication of Tap Roots, an important history of the Wadley community that led to the establishment of an Alabama archives collection in the college library which now names the collection in her honor.
She was devoted to her community and lived a life of service. For over 50 years, she was a lifelong and founding member of the Wadley Canasta Club, member of the Wadley Quest Club, Red Hat Club, and was always her husband's busy companion in the Kiwanis Club of Wadley. She owned and operated Marian's Flower Shop and was to direct many memorably beautiful weddings and events of her family and friends, years after its close. A faithful Christian, she lived an exemplary life having loved and served her God as He would direct us to love and to serve others. In her youth, she served as pianist for Beulah Congregational Christian Church in Truett, Alabama, where she was a lifelong member and ardent supporter.
Marian was known for her wise advice, loving heart, graciousness, and genuine interest in the people she met. Her kindness, forgiveness, and great love will be profoundly missed. The family extends its gratitude to the Wadley community, and are especially grateful to the people who took loving care of her in her infirmity among whom were Kelly Johnson, Deborah Siggers, Dawn Elliott, Luvinia Poole, Joyce Wright, Elsie Lloyd, J.W. (Bo) Weaver, and Andrew Wheeler.
Funeral services will be held Wednesday, July 12, 2017, at 2:00 PM at Beulah Congregational Christian Church with Rev. Jamie Butts officiating and eulogy delivered by Rev. Phil Gore. Burial will follow at Wadley Cemetery with Quattlebaum Funeral Home in charge of arrangements. The family will receive visitors at the church beginning at 12:00 PM on Wednesday. Pallbearers will be Terry Williams, John Hall, Wesley Edge, Keenan Edge, Logan Massey, and Jadon Massey.