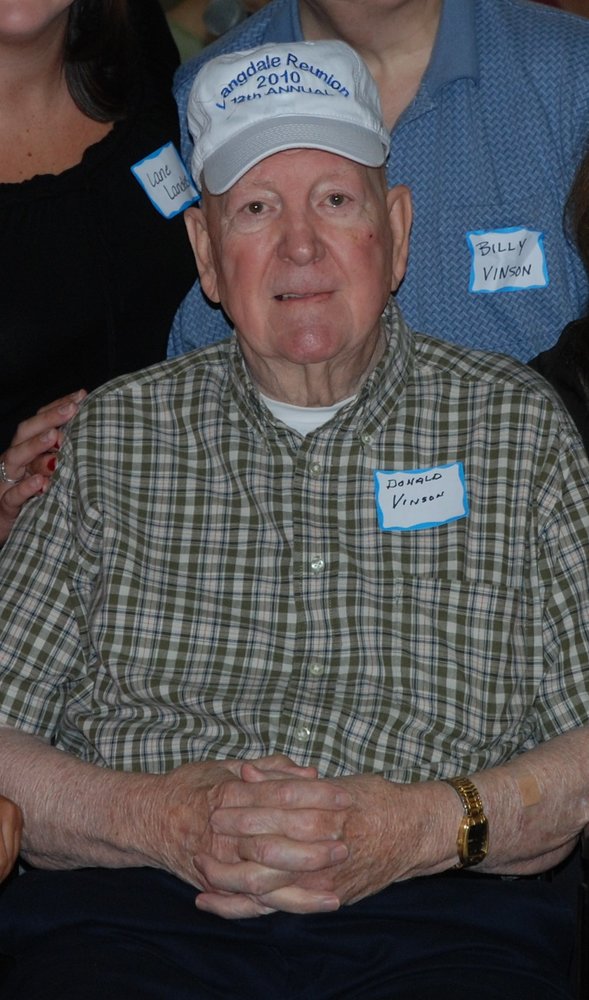 Obituary of William Vinson
Funeral services for William Donald Vinson, age 90, of Roanoke, will be held on Monday, August 28, 2017, at 1:00 PM from Quattlebaum Funeral Chapel with Rev. Ralph Barrow officiating. Burial will follow at Cedarwood Cemetery.
The family will receive friends at the funeral home from 12:00-1:00 PM on Monday.
Mr. Vinson passed away on Sunday, August 27, 2017, at his daughter's home.
Survivors include one daughter, Debbie Cash (husband, Donnie) of Roanoke, AL; three sons, Billy Vinson of Roanoke, AL, David Vinson (wife, Cindi) of Douglasville, GA, and Mike Vinson (wife, Melissa) of Hazlehurst, GA; seven grandchildren; and six great-grandchildren.
Pallbearers will be Chuck Thompson, Walter Sudduth, Roger White, Charles Fincher, Ricky Webb, and John Landers.
A Chambers County native, Mr. Vinson was born on November 1, 1926, the son of William David and Ethel Lee Moon Vinson. He was a member of Lowell Methodist Church and a World War II U.S. Army veteran. Mr. Vinson served on the Roanoke City School Board, the Utilities Board, and the Randolph County Learning Center Board. He worked as a mechanical engineer for Robert & Company and for Fulton Bag & Cotton Mills. He also worked at Handley Mills for 30 years as a plant engineer and at Amoco Fabrics & Fibers for 11 years as a mechanical supervisor. He was preceded in death by his parents; his wife, Margaret Bailey Vinson; two sisters, Evelyn Lane and Rubye Reid; and one brother, Ed Vinson.
In lieu of flowers, the family requests contributions to the Randolph County Learning Center, P.O. Box 127, Roanoke, AL 36274.