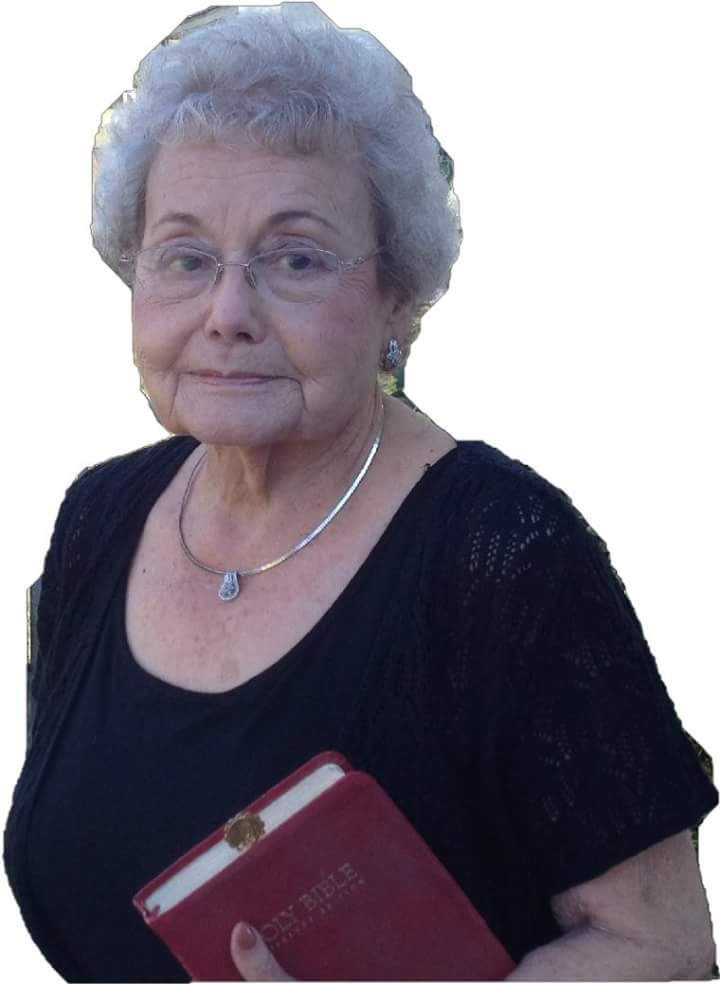 Obituary of Grace Evans
Funeral services for Grace Knight Evans, age 95, of Roanoke, Alabama, will be held Sunday, December 10, 2017, at 2:30 pm (Central time) from Quattlebaum Funeral Chapel with Rev. Frank Foster Sr., Rev. Wally Rezendes, Rev. Bobby Burroughs and Rev. Ricky Etchison officiating. Burial will follow at Randolph Memory Gardens with Quattlebaum Funeral Home in charge of arrangements.

The family will receive friends at the funeral home Saturday, December 9, 2017 from 5:00 to 8:00 pm (Central time).

Mrs. Evans died Thursday, December 7, 2017, at West Georgia Hospice, LaGrange, GA after an extended illness.

Survivors include two sons, Jim W. Evans (Marsha) of Hampton Cove, AL and Ken E. Evans (Carolyn) of LaGrange, GA; two granddaughters, Lisa Curtis (Brian) of Owens Cross Road, AL and Kathy Litzinger (Ken) of Trussville, AL; two grandsons, Chris Evans (Zoe) of Carrollton and Keith Evans (Rita) of Delaware, OH; six great-grandchildren, Blair Mathis, Quinn Evans, Kent Evans, Stuti Kapadia, Lindsay Mathis and Christian Litzinger (Andrea); one sister, Alma Treadwell of Melbourne, FL and one brother, Jerry Knight (Rudene) of Roanoke, AL.

A Wadley, AL native, Mrs. Evans was born September 7, 1922, daughter of Charles Garland (C.G.) and Mayroe Yates Knight. She lived most of her childhood and teenage years in the Corinth Community of Wadley, AL. In the summer of 1943, she met the love of her life, Charlie Evans. They were married November 26, 1943 and were blessed to have 67 years, 6 months together prior to his death on June 3, 2011. They were happy residents of Roanoke since 1946. Grace retired from Handley Mills. She was a long-time member of Roanoke Church of the Nazarene where she previously served on the Board of Trustees. She was preceded in death by her husband, parents, and three brothers, Charles Knight, Vernon Knight and Ralph Knight.

Memorials may be floral or the family suggests contributions to West Georgia Hospice (1510 Vernon Road, LaGrange, GA 30240) or Roanoke Church of the Nazarene (215 Handley Avenue, Roanoke, AL 36274).