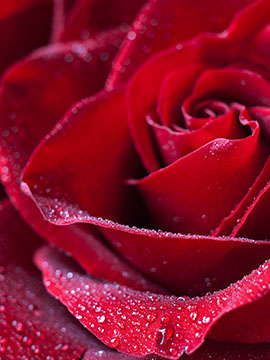 Obituary of Kline Farr
Graveside services for Kline Lewis Farr, age 87, of LaGrange will be held on Sunday, December 17, 2017, at 3:00 PM (CST) from Wehadkee Cemetery with Rev. Stanley Yarbrough officiating and Quattlebaum Funeral Home in charge of arrangements.
The family will receive friends at the funeral home from 1:30-2:30 (CST) on Sunday, December 17 before services begin.
Mr. Farr passed away Friday, December 15, 2017, at Hospice LaGrange in LaGrange, Georgia.
Survivors include his wife, Eveleen Savannah Farr of LaGrange; two daughters, Donna Truitt (husband, Wayne) and Rita Boyd (husband, Jimmy); two sons, Ronald Lewis Farr (wife, Cheryl) and Thomas Keith Farr (wife, Cindi; grandchildren, Lori Boyd Rhoney, Amy and Robby Gore, David Boyd, Brian Lewis and Bonnie Farr, Emilie and Chip Lobeck, Tina and Max Faught, Chris Hattaway, Marissa Farr, Mary Alyssa Farr, Gabe Farr, and Will Farr; great-grandchildren, Emma Savannah Rhoney, Sullivan Lobeck, Holland Lobeck, Coleman Lewis Lobeck, Thorn Faught, Kinsley Faught, Kylie Faught, Makayla Faught, McKenzie Hattaway, C. J. Hattaway, and Race Hattaway; great-great-grandchild, Braylyn Faught; one sister, Carolyn Meadows (husband, William); and numerous nieces, nephews, and cousins.
A Rock Mills native, Mr. Farr was born on June 24, 1930, the son of Leonard Lewis Farr and Mary Nell Yarbrough Farr Thompson. He was a veteran of the United States Air Force where he served at Goose Bay, Newfoundland, the Pentagon, and Point Arena, California in communications. Mr. Farr was a member of East LaGrange Baptist Church and was a retired letter carrier for the United States Postal Service and a member of the VFW. He was preceded in death by his parents; grandparents, C. B. and Maude Yarbrough and Ms. Ivie Yarbrough; one son, Gregory Eugene Farr; brother, Aubrey Farr; sister, Erma Jean Smith; and aunts and uncles, Margaret and Wilson Yarbrough, Doris and Rufus Yarbrough, and Lamerle and Floyd Yarbrough.
Memorials may be floral or donations may be made to the Wounded Warrior Project, P.O. Box 758517, Topeka, Kansas 66675-8517, or the American Heart Association, P.O. Box 840692, Dallas, TX 75284-0692.