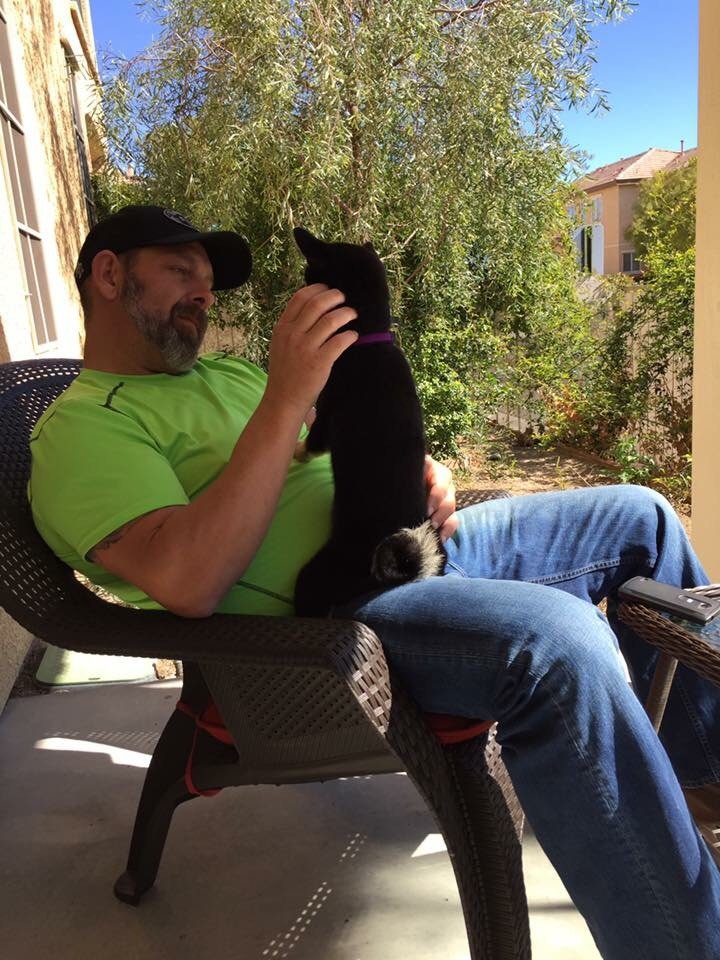 Obituary of Kevin Scott Webb
Graveside services for Kevin Scott Webb, age 47, of Roanoke, will be held on Saturday, December 23, 2017, at 2:00 PM at Pleasant Grove Baptist Church -Broughton with Rev. Tom Rushton officiating. Burial will follow in the adjoining cemetery.
The family will receive friends at the funeral home from 12:00 - 1:30 PM on Saturday.
Mr. Webb passed away on Wednesday, December 20, 2017, at Tanner East Alabama.
Survivors include: one daughter, Ashley Webb Touchston (husband, Levin) of Las Vegas, NV; son, Aidyn Thomas Webb of Roanoke; mother, Shirley Smith of Roanoke; one brother, John T. Webb III of Roanoke; step-mother, Linda Hearn Webb of LaGrange; grandmother, Sue Pike of Roanoke; three step-sisters, Scarlett Harvill Owens, Christi Magouirk, and Dawn Hendricks, all of LaGrange.
Pallbearers will be Kenny Owensby, Brock Butts, Holly Murr, Joey Fincher, Trey Cantrell and Andrew Cantrell.
Mr. Webb was born on November 5, 1970, the son of John Thomas Webb, Jr. and Shirley Mae Pike. He was Christian by faith and had worked as a market manager with Wal-Mart. He was preceded in death by his father, John T. Webb, Jr.; step-father, Lamar Smith; step-brother, Kenneth Smith; grandparents, Marvin Pike and Katie Pike; grandfather, John T. Webb, Sr.; grandfather, Recel Pike.