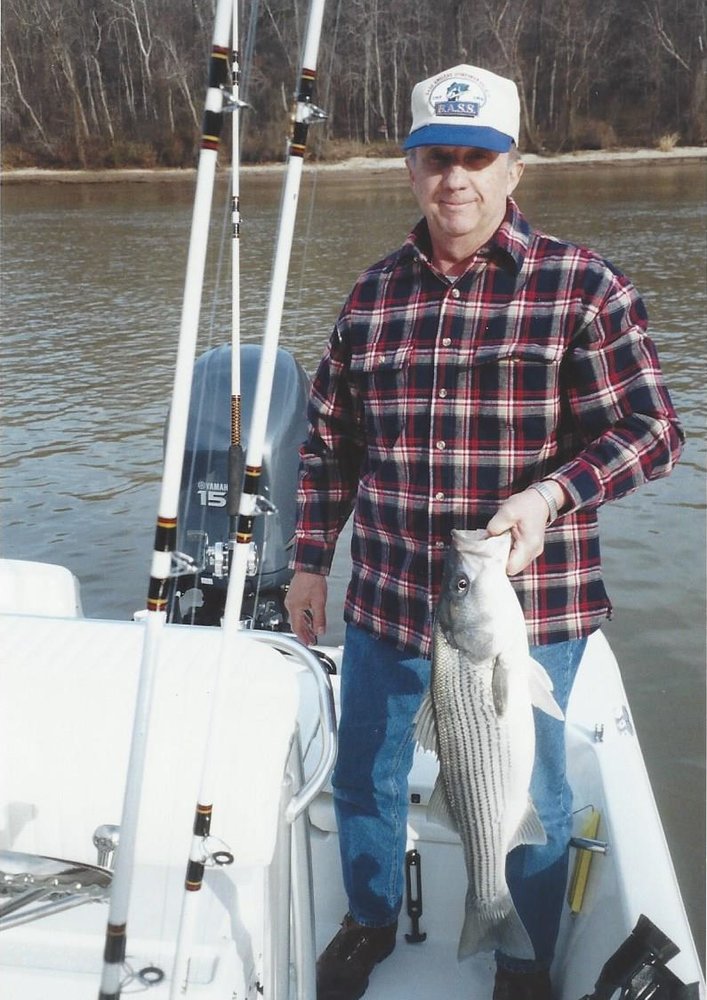 Obituary of William "Bill" Henry Vinson
Funeral services for William "Bill" Henry Vinson, 72, of Roanoke, will be held on Monday, April 9, 2018, at 2:00 PM from Quattlebaum Funeral Chapel with Bro. Gerald Romine and Rev. Wendell Ford officiating. Burial will follow at East Napoleon Church of Christ Cemetery.
The family will receive friends at the funeral home from 5:00-7:00 PM on Sunday, April 8, 2018.
Mr. Vinson passed away on Saturday, April 7, 2018, at his home.
Survivors include his wife, Sandra Nichols Vinson; one son, William Todd Vinson (wife, Alison Hayes) of LaGrange, GA; three grandchildren, Victoria Hayes Vinson, Walker Brown Vinson, and Jacob Todd Vinson; three sisters, Patricia Vinson Robinson, Linda Vinson Adamson (husband, Randy), and Carla Vinson Langley (husband, Billy); and one brother, Don Vinson.
Pallbearers will be Billy Langley, Chuck Marcum, Steve Williams, Johnny Tennant, Don Vinson, Todd Harvel, and Randy Adamson.
Honorary pallbearers will be Jim Nappier and the men of Roanoke Church of Christ.
A lifelong resident of Randolph County, Mr. Vinson was born July 26, 1945, the son of Charles Vinson, Jr. and Billie Clyde Dobson Vinson. He graduated from Southern Union State Community College and attended Auburn University before being drafted into the United States Army to serve in the Vietnam War. He was the owner of Vinson's Red and White and later worked for WM Grocery. In addition, he was a member of Roanoke First Baptist Church but attended Roanoke Church of Christ, was president of the American Legion Post 53, and was an avid fisherman. Mr. Vinson was preceded in death by his parents; one brother, Charles Vinson; and his mother-in-law, Velma Smith Nichols.
Memorials may be floral or the family requests contributions to the Roanoke Church of Christ.