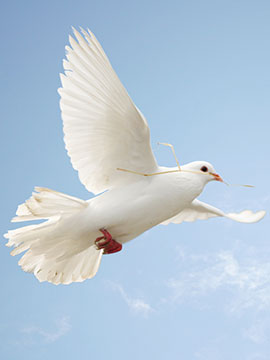 Obituary of Rayford Dabbs
Graveside services for Rayford Dabbs, age 82, of Roanoke will be held on Monday, May 7, 2018, at 4:00 PM from Heritage Baptist Cemetery with Rev. Stanley Daniel, Rev. Steve Williams, and Rev. Billy Joe Fetner officiating and Quattlebaum Funeral Home in charge of arrangements.
The family will receive friends at the funeral home from 3:00-3:30 PM on Monday, May 7, 2018.
Mr. Dabbs passed away Sunday, May 6, 2018, at Traylor's Nursing Center.
Survivors include his wife, Barbara Faye Dabbs; two daughters, Dina Harris of Wadley and Sharon Hawkins of Columbus, GA; one son, Brannon Lee Dabbs of Roanoke; nine grandchildren; five great-grandchildren; one sister, Hazel Dabbs of Columbus, GA; and one brother, James Dabbs of Wadley.
Pallbearers will be Mr. Dabbs' grandchildren.
A Tallapoosa, Alabama native, Mr. Dabbs was born on December 20, 1935, the son of Reuben Lee and Irene Thomas Dabbs. He was a member of Maplewood Baptist Church and was a retired extruder operator for Tredegar. Mr. Dabbs was preceded in death by his parents and one brother, Hayward Manning Dabbs.
In lieu of flowers, the family requests donations be made to Maplewood Baptist Church.