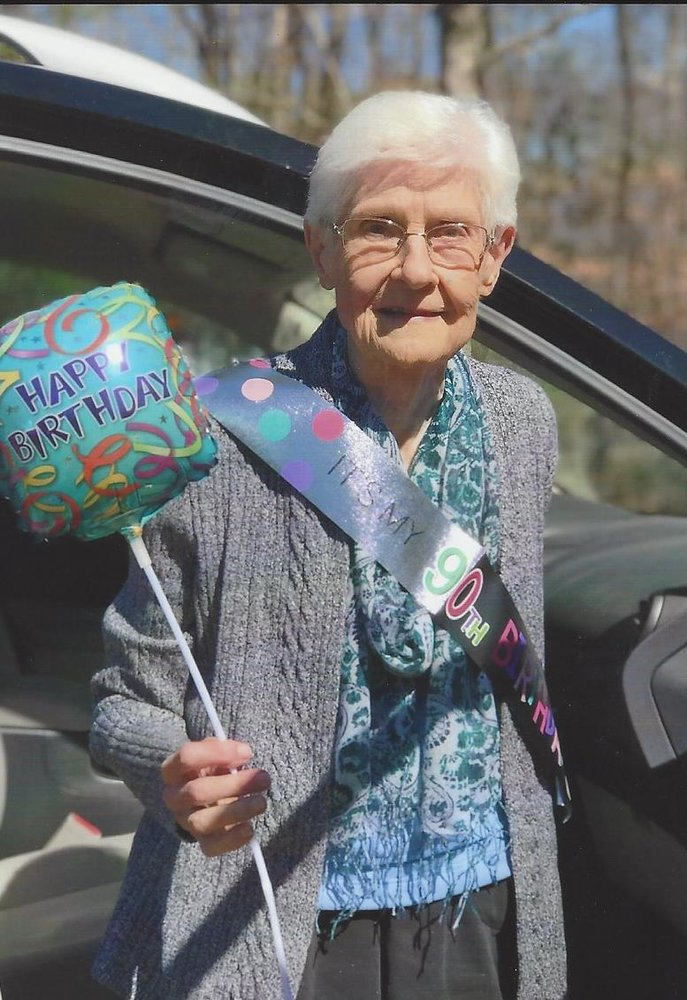 Obituary of Mary Alice Harris Irvin
Funeral services for Mary Alice Harris Irvin, age 90, of Roanoke, will be held on Thursday, May 17, 2018, at 12:00 PM from Roanoke First United Methodist Church with Rev. Ralph Barrow and Rev. Chris Martin officiating. Burial will follow at Cedarwood Cemetery with Quattlebaum Funeral Home in charge of arrangements.
The family will receive friends at the church beginning at 10:30 AM on Thursday.
Mrs. Irvin passed away on Tuesday, May 15, 2018, at her home.
Survivors include one daughter, Jane Irvin Anthony of Roanoke; one son, Ronnie Irvin (wife, Patsy) of Roanoke; six grandchildren, Leigh Irvin Smith (husband, James), Russell Irvin (wife, Ashley), Susan Irvin Moore (husband, Randy), Lew Anthony (wife, Leigh), Liz Anthony Hadaway (husband, Will), and Courtney Harris Sharma (husband, Sunil); nine great-grandchildren, Daniel Smith, Collins and Paxton Irvin, Mason Overton, Ranlyn Moore, Colton Anthony, Samantha, Chandler and Bodhi Sharma; and one brother, Marcus Harris of Lanett, AL.
Pallbearers will be Lew Anthony, Russell Irvin, James Smith, Sunil Sharma, Will Hadaway, Randy Moore, and Mason Overton.
A Tallapoosa County native and a longtime resident of Roanoke, Mrs. Irvin was born on March 6, 1928, the daughter of Robert S. and Mattie B. Wilbanks Harris. She was a member of Roanoke First United Methodist Church, where she was involved with UMW, and had worked for Commercial Bank as a teller. She was preceded in death by her parents; her husband, Jack Irvin; twin infant great-grandchildren, Grace Helen Anthony and Jackson Irvin Anthony; a nephew, Sam Harris; two sisters; and five brothers.
Memorials may be floral or the family requests contributions to Roanoke First United Methodist Church, P.O. Box 40, Roanoke AL 36274.