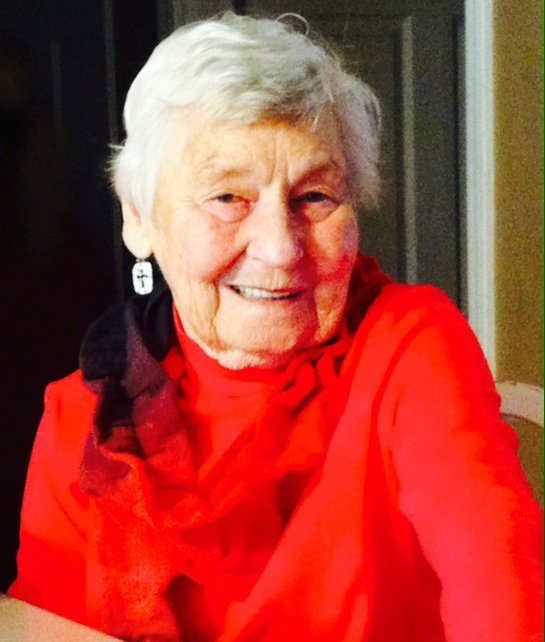 Obituary of Evelyn Boehms Norton
Funeral services for Evelyn Ruth Boehms Norton, age 92, of Roanoke will be held on Wednesday, June 13, 2018, at 2:00 PM from Roanoke First United Methodist Church with the Rev. Chris Martin, Dr. Russell J. Levenson, and Dr. Paul Messer officiating, and with Quattlebaum Funeral Home in charge of arrangements.
The family will receive friends at the church from 12:30-2:00 on Wednesday before services begin.
Mrs. Norton passed away Sunday, June 10, 2018, at St. Vincent's Hospital in Birmingham.
Mrs. Norton was very active in her church community, she served many leadership roles at First United Methodist Church, including Superintendent of Sunday School, Secretary, President of the UMW, member of the directing board; she launched numerous programs including the annual Veteran's Day Celebration and Caring Committee. Her membership in the Roanoke Crepe Myrtle Garden Club spanned 48 years and not only was she President numerous times, she also founded the Jr. Garden Club at Handley Middle School and created the Veteran's Park which was once on Main St. She served as President of Handley Band Boosters and the PTA, was active in Girl Scouts, winning a national award for her leadership, and started a local Game Day; her Chicken-Foot skills are legendary. She was a member of the Daughters of the Confederacy. In 1975 Mrs. Norton started the Southern Carpet Brokers Company, which eventually became Norton's Flooring, still in business today.
Survivors include: one daughter, Laura Norton Levenson (Russell) of Houston, TX; three sons, Bill Norton (Lori) of Birmingham, AL, Tom Norton (Deb) of Roanoke; and Charley Norton (Kim) of Wedowee; nine grandchildren; four great-grandchildren; three sisters, Lanell Dodson of Nashville, TN, Wilma Cake of Phoenix, AZ, and Beatrice Jobe of PrimmSprings, TN; two brothers, James H. Boehms of Knoxville, TN, and Joe Boehms of Tupelo, MS; and twenty-one nieces and nephews.
Pallbearers will be Jake Vidrine, Jones Levenson, Luke Levenson, Mark Norton, Danny Parsons, and Buzz Endress.
A Tennessee native, Mrs. Norton was born on December 23, 1925, the daughter of Herschel H. and Mary Jane Nichols Boehms. She was a member of Roanoke First United Methodist Church and was President of Southern Carpet Brokers, Inc. Mrs. Norton was preceded in death by her parents; her husband, Jay Norton; a daughter, Jenny Lee Norton; and one sister, Jane Smith.
In lieu of flowers, the family requests donations be made to the Roanoke First United Methodist Church earmarked Evelyn's Prayer Garden Fund, P.O. Box 40, Roanoke, AL 36274.