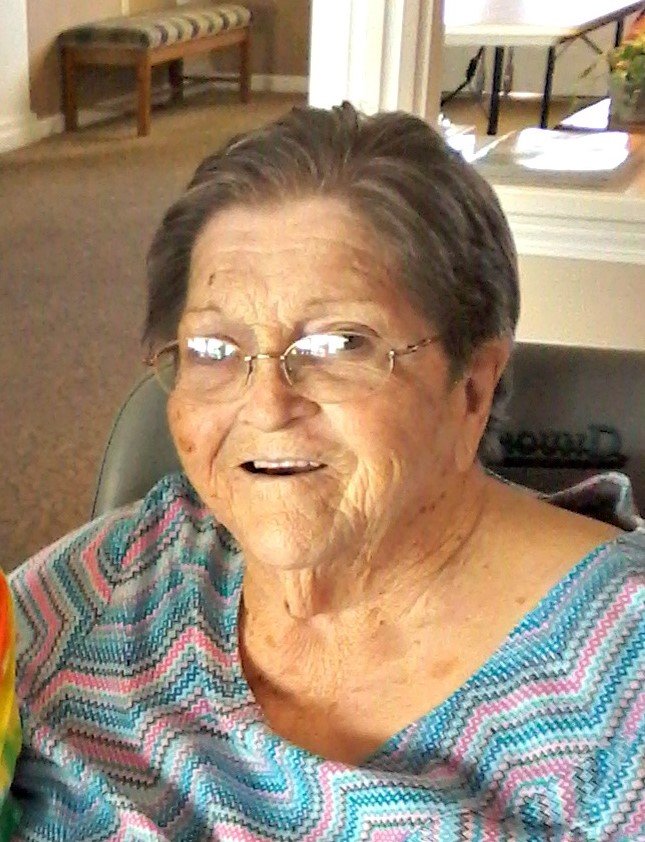 Obituary of Oklene Rollins
Funeral services for Oklene Norred Rollins, age 85, of Roanoke will be held on Saturday, June 16, 2018, at 12:00 PM from Quattlebaum Funeral Chapel with Rev. S. T. Janney officiating. Burial will follow at Big Springs Baptist Cemetery.
The family will receive friends at the funeral home from 10:00 AM-12:00 PM on Saturday, June 16 before services begin.
Mrs. Rollins passed away Thursday, June 14, 2018, at Wellstar West Georgia Medical Center in LaGrange.
Survivors include: one stepdaughter, Ann Farmer of Carrollton; one stepson, Jerry Rollins of Roanoke; niece and caregiver, Carolyn Taylor of Roanoke; niece, Brenda Smith of LaGrange; two grandchildren; and two great-grandchildren.
A Randolph County native, Mrs. Rollins was born on October 21, 1932, the daughter of Elbert Jackson and Lille Nora Hester Norred. She was a member of Rocky Branch Baptist Church and worked as a seamstress for Palm Beach. Mrs. Rollins was preceded in death by her parents; her husband, Owen Rollins; brother, Hazel Norred; two sisters, Willie Jewell Norred and Mildred Noles; and one stepdaughter, Della Walker.
In lieu of flowers, the family requests that donations be made to Rocky Branch Baptist Church or Big Springs Baptist Church.