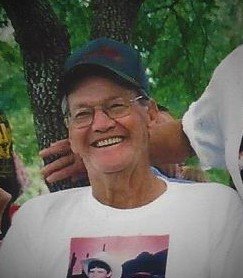 Obituary of Clifford Knight
Funeral services for Clifford Knight, age 87, of Roanoke will be held on Thursday, June 21, 2018, at 11:00 AM from Quattlebaum Funeral Chapel with Rev. Ricky Cummings and Bro. Vayden Pate officiating. Burial will follow at Pike Cemetery.
The family will receive friends at the funeral home from 5:00-8:00 PM on Wednesday, June 20, 2018.
Mr. Knight passed away Tuesday, June 19, 2018, in Roanoke.
Survivors include: one daughter, Denia Faye Knight of Roanoke; one son, David Knight of Roanoke; one daughter-in-law, Kathy Knight of Roanoke; ten grandchildren; 21 great-grandchildren; one sister, Elsie Perry (Donnie) of Roanoke; and three brothers, Billy Knight (Mary) of Wadley, Franklin Knight of Roanoke, and Manley Knight (Judy) of Mellow Valley.
Pallbearers will be Lee Owens, Jared Owens, David Owens, Craig Hann, Randy Knight, Aaron Scott, Andrew Scott, and Michael Owens. Honorary pallbearers will be Steve Pike, Darden Arrington, Jerry Pike, Vayden Pate, Hal Arrington, Don Knight, Johnny Screws, and Roger Albright.
A Randolph County native, Mr. Knight was born on June 9, 1931, the son of Harlin Dowell and Eva Bernice Hester Knight. He attended Corinth Christian Church and worked for Handley Mills, Amoco Fabrics, and Valley Mills and also pulpwooded. Mr. Knight was preceded in death by his parents; his wife, Sara Clementine "Clemen" Pike Knight; two sons, Randall "Randy" Lee Knight and Andy Knight; four brothers, R. L. Knight, Tony Knight, Emory Knight, and Ezra "Buddy" Knight; and two sisters, Velma Albright Nolan and Denia Screws.