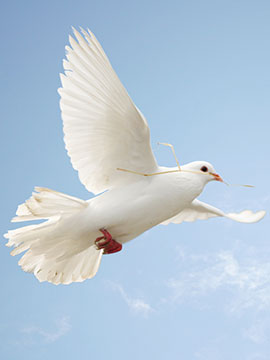 Obituary of Hiram Adral Stephens
Funeral services for Hiram Adral "Steve" Stephens, age 83, of Roanoke will be held on Sunday, October 21, 2018, at 2:00 PM at Quattlebaum Funeral Chapel with Bro. Russell Delee, Bro. Marty Dunlap, and Bro. Larry McDaniel officiating. Burial will follow at Randolph Memory Gardens.
The family will receive friends at the funeral home from 5:00-9:00 PM on Saturday, October 20, 2018.
Mr. Stephens passed away Thursday, October 18, 2018, at Wellstar West Georgia Hospital in LaGrange, Georgia.
Survivors include his wife of 39 years, Fay Stephens of Roanoke; one daughter, Sandra Dunlap (Marty) of Roanoke; two sons, DeWayne Stephens (Cynthia) of Orange Beach, AL, and Chip Stephens (Rebecca) of Ephesus, GA; two grandchildren, Chris Mauldin and Tabitha Chappell; great-grandchildren, Dylan Mauldin, Cody Mauldin and Karlee Royster; one great-great-grandchild, Ansleigh Mauldin; four step-grandchildren; 12 step-great-grandchildren; two sisters, Earlene Sorrells of Cedartown, Ga, and Wanda Hall (Mike) of LaGrange, GA; two brothers, Hollis Stephens (Norma) of San Antonio, TX, and Huell Stephens (Marguerite) of Hogansville, GA; and one brother-in-law, Dale Keheley of Lakemont, Ga.
A Heard County native, Mr. Stephens was born on August 18, 1935, the son of Mirrie Neal and Sarah Henrietta Williams Stephens. He was a member of Welcome Home Baptist Church, a United States Air Force veteran of the Korean conflict, and retired from Douglas and Lomason in Carrollton and from Amoco Fabrics and Fibers where he worked as a machinist. Mr. Stephens was preceded in death by his parents; two brothers, Ralph Stephens and Leland Stephens; and two sisters, Margie Shelnutt and Dondra Keheley.