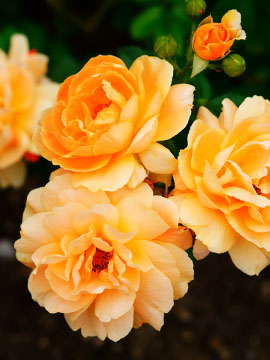 Obituary of Debra Rushing
Debra Lynn Rushing, age 55, of Roanoke passed away Monday, November 12, 2018, at WellStar West Georgia Medical Center.
Survivors include: two daughters, LaJeana Wright and Haley Rushing, both of Roanoke; her mother, Lori Elmore; four grandchildren; one grandchild and one great-grandchild on the way; three sisters, Janice Glass (husband, David) of Roanoke, Myra Mitchell of Tallassee, AL and Wanda Mitchell of Fairfield, Texas; and two brothers, Jimmy Mitchell and Marty O'Brian, both of Fairfield, Texas.
A Randolph Co. native, Ms. Rushing was born on March 14, 1963, the daughter of James Junior Mitchell and Lori Elmore. She was a member of Grace and Mercy Baptist Church and worked as a weaver for Russell Mills. Ms. Rushing was preceded in death by her father.
A private memorial service will be held at a later date.