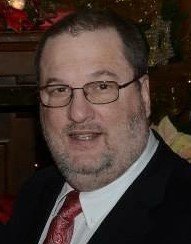 Obituary of Johnny Wallace
Funeral services for Johnny Wallace, age 63, of Roanoke, will be held on Wednesday, November 21, 2018 at 2:00 P.M. from Roanoke Church of Christ with Bro. Gerald Romine officiating. Burial will follow at Randolph Memory Gardens with Quattlebaum Funeral Home in charge of arrangements.
The family will receive friends at Roanoke Church of Christ from 12:00-2:00 P.M. on Wednesday, November 21, 2018.
Mr. Wallace passed away on Monday, November 19, 2018 at his home.
He is survived by his wife, Lisa Norton Wallace of Roanoke; one daughter, Megan Elizabeth Wallace (boyfriend, Tyler O'Connell) of Roanoke; one sister, Vickie LeCompte of Enterprise, AL.
Pallbearers will be Paul Romine, Bruce Davis, S.A. Kidd, Roy Bennett, Jamie Heard and Chuck Marcum. Honorary pall bearers will be the men of Roanoke Church of Christ, Harvey McDow, Joe Harrison, Corey Carpenter, Casey Carpenter and Brandon Truitt.
A Roanoke native, Mr. Wallace was born on January 23, 1955, the son of John Will Wallace Sr and Lula Clack Wallace. He was a member and served as an elder at Roanoke Church of Christ and worked at West Georgia Medical Center for over 30 years as an Nuclear Medicine Technologist. He was preceded in death by his parents.
In lieu of flowers, the family requests donations to the Roanoke Church of Christ Mission Fund, 121 Stewart Dr., Roanoke, AL 36274
Online condolences may be expressed at www.quattlebaumfuneralhome.com.