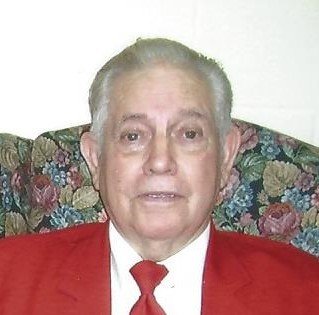 Obituary of Rev. Leonard Eugene Knight
Funeral services for Rev. Leonard Eugene Knight, age 84, of Roanoke will be held on Thursday, January 31, 2019, at 11:00 AM at Quattlebaum Funeral Chapel with Rev. Bill Calhoun and Rev. Larry Clifton officiating. Burial will follow at Potash Cemetery.
The family will receive friends at the funeral home from 5:00-8:00 PM on Wednesday, January 30, 2019.
Rev. Knight passed away on Sunday, January 27, 2019, at his residence.
Survivors include his wife, Ruth Mulkey Knight of Roanoke; three children, Glenn Knight, Mark Knight (wife, Lisa), and Pamela Snow (husband, Barry), all of Woodland; grandchildren, Michael Knight, Brittney Knight, Keila Brown (Chase), and Amanda Crenshaw (Colby); great-grandchildren, Braelyn Davis, Zakre Brown, Justice McFall, Creek Crenshaw, and Canaan Crenshaw;
three sisters, Peggy Ware, Margaret Simmons, and Marie Willingham; and one brother, Charles Smallwood.
Pallbearers will be Mike Kirkland, Bailey Arrington, Colby Crenshaw, Chase Brown, Daniel Hodges, Scott Hodges, Phillip Smallwood, and Don Harrison.
A Randolph County native, Rev. Knight was born on February 3, 1934, the son of Cora Fowler Smallwood. He was a member of Gray Hill Church of God, a United States Veteran of the Korean conflict, and worked in the timber industry. Rev. Knight was preceded in death by his mother, Cora Smallwood; his grandmother who raised him, Zeb Fowler; sisters, Sarah Grimes, Betty Ann Nix, Mary Ann Williams, Jenny Alred; brothers, Junior Kirkland, Bob Smallwood, Johnny Smallwood, and James Smallwood.