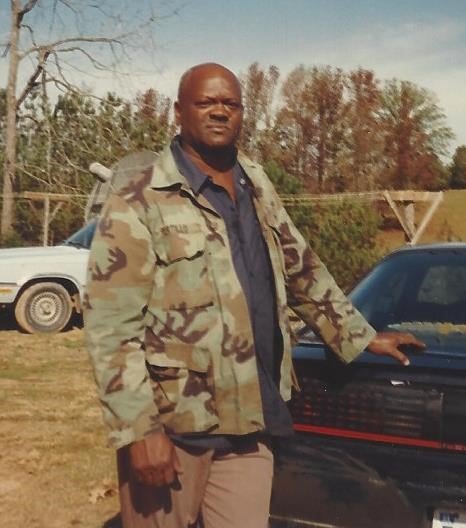 Obituary of Willie Wesley Pertillo, Jr.
Funeral services for Willie Wesley Pertillo, Jr. age 77, of Roanoke, will be held on Saturday, March 16, 2019, at 2:00 PM at Quattlebaum Funeral Chapel with Apostle William Heard officiating. Burial will follow at Rocky Mount Cemetery.
The family will receive friends at the funeral home from 11:00 AM – 8:00 PM on Friday, March 15, 2019.
Mr. Pertillo passed away on Monday, March 11, 2019, at Clay County Hospital in Ashland, Alabama.
Survivors include his wife, Mildred Pertillo of Roanoke; four sons, Willie Pertillo, III (Margaret) of Germany, Mark Pertillo (Ella) of Roanoke, Jerry Pertillo (Jennifer) of Roanoke, and Robert Joe Pertillo (Felicia) of Mansfield, Texas; daughter-in-law, Angelia Pertillo of Roanoke; one step-son, Lester Gray (Patricia) of LaGrange; and one step-daughter, Annette Phillips (Kenny) of LaFayette, 12 grandchildren; three step-grandchildren; six great grandchildren; and ten step-great grandchildren.
Pallbearers will be the grandsons.
A Roanoke native, Mr. Pertillo was born May 6, 1941, the son of Willie Pertillo, Sr. and Vera Goss Pertillo. He was a member of Rocky Mount Baptist Church and had been employed with Plantation Patterns as a welder. He was preceded in death by his parents; one son, Benjamine Lee Pertillo; two brothers and four sisters.
Online condolences may be expressed at www.quattlebaumfuneralhome.com.