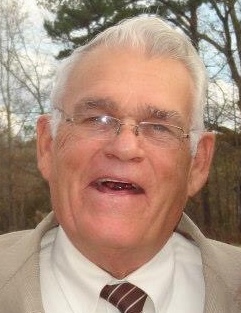 Obituary of Joseph "Joe" Harper Lambert
Funeral services for Joseph Harper "Joe" Lambert, age 78, of Roanoke will be held on Monday, September 2, 2019, at 4:00 p.m. from Quattlebaum Funeral Home Chapel with Bro. Ronnie Prince and Bro. Jamie Taylor officiating. Burial will follow in Bethel Baptist Church Cemetery.
The family will receive friends at Quattlebaum Funeral Home on Sunday September 1st from 5:00 to 8:00 p.m.
Mr. Lambert passed away Friday, August 30, 2019, at his home.
Survivors include his wife, Paula Lambert of Roanoke; one daughter, De Lambert of Roanoke; one granddaughter, Maleah Lambert of Roanoke; and several nieces and nephews.
Pallbearers will be Neil Johnson, Trent Johnson, Trae Johnson, PeeWee Terry, Trae Foster, Tony Moore and Lew Moore.
A Roanoke native, Mr. Lambert was born on July 15, 1941, the son of Frank and Lois Lambert. He was a member of the Roanoke National Guard and the Owner/Appraiser of Reliance Real Estate of Alabama. He served as Chairman of the Alabama State Appraisal Board for two terms. He was the first appointed member of the Randolph County Economic Development Board. He was a member of the Roanoke Masonic Lodge and Scottish Rite. He was also a 32nd Degree Mason. Mr. Lambert was preceded in death by his parents and his daughter, Natalie Lambert and his sister, Frances Fetner.
Memorials may be floral or the family suggests contributions to the Shriners Hospital of Atlanta (40 M.L.K. Jr Dr SE, Atlanta, GA 30312).