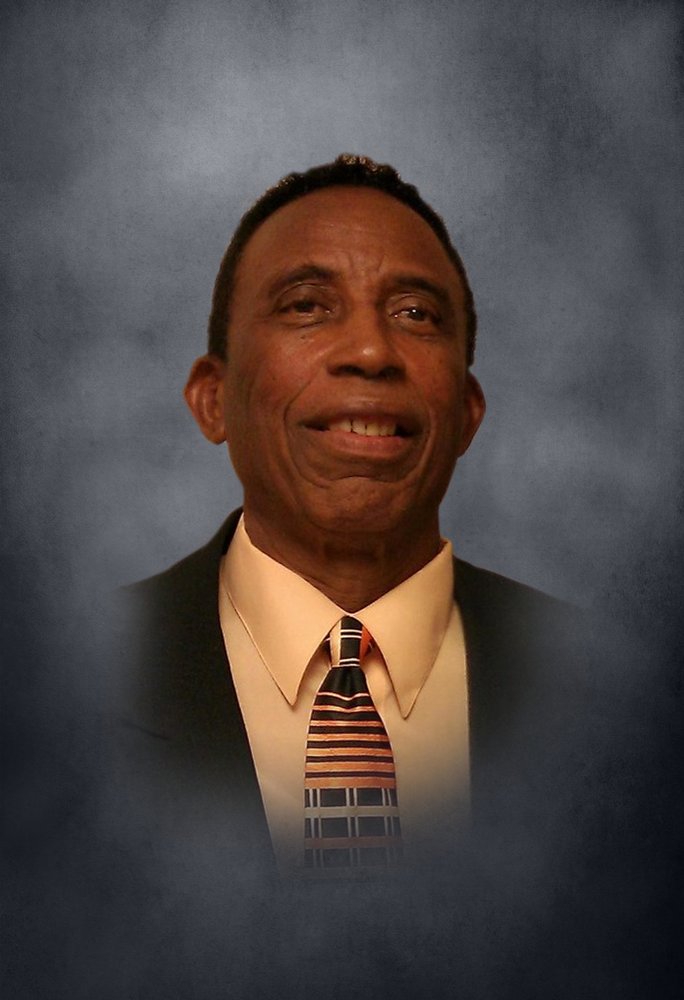 Obituary of Jessie Lee Evans
On the 28 th day of October 1934, Jessie Lee Evans, Sr. was born to Willie and Mattie Owensby
Evans of Hogansville, GA. He was the 5 th oldest of their 8 living children. Jessie loved to help
his father with the farm as a child. He and his brothers would plant crops, care for the animals,
and dig wells. Jessie's father was an entrepreneur and instilled that spirit in his children. The
family was very close and has remained connected through the years.
He moved to Nashville, TN be closer to his sister Anna Bell. He attended Madison College in
Madison, TN and worked for Riverside Sanitarium, the first Black Seventh-day Adventist
medical facility. Jessie also attended Smith-Hughes Vocational School, currently known as
Atlanta Area Technical College. During his matriculation at Smith-Hughes, he was certified as a
master mechanic.
In addition to being sought after to build Six Flags Over Georgia as a lead mechanic in 1966, he
also owned a restaurant and an automotive mechanic shop. He enjoyed spending weekends with
his family in Palmetto, GA raising his children with the former Inett Spears. As his parents and
siblings aged, Jessie could be counted on for support from driving his parents to church or
plowing the family field with April and Jessie in tow.
Mr. Evans devotedly served both Berean Seventh-day Adventist and Emmanuel Seventh-day
Adventist churches. He served as deacon, head deacon, treasurer, security officer and church
van ministries coordinator; a faithful servant of the Lord. If you knew Bro. Evans, you knew he
was the first to open the doors and the last to close them.
In his later years, Jessie married the former Jessica Barksdale of Atlanta, GA. Together, the
couple worked in the church and the community serving side by side for the last 18 years. There
was hardly ever a time they were apart from each other.
Jessie peacefully went to sleep on December 25, 2020. He was proceeded in death by Brothers:
Willie, Wilson, John and Thomas; Sisters: Mattie Lee Crawford and Oria Lee Williams-McAfee;
Great-grandson: Karson Butler. He will be fondly remembered by his wife Jessica Evans of
Atlanta, GA; daughter, April Marie Evans of Vinings, GA; son, Jessie Lee Evans, Jr., (Mignon)
of Spring Hill, TN; four grandchildren, one great-grandchild; sister Annie Bell Evans of
Palmetto, GA; sister-in-law, Beatrice Evans of Union City, GA; along with a host of nieces,
nephews, cousins, relatives and friends.
"And God shall wipe away all tears from their eyes; and there shall be no more death, neither
sorrow, nor crying, neither shall there be any more pain…" Revelations 21:4
Visitation
11:00 am - 1:00 pm
Sunday, January 3, 2021
Quattlebaum Funeral Home
319 College Street
Roanoke, Alabama, United States
334-863-4141
Times are Eastern time
Funeral Service
1:00 pm
Sunday, January 3, 2021
Quattlebaum Funeral Chapel
319 College Street
Roanoke, Alabama, United States
Times are Eastern time